The second Sentinel-3 satellite, Sentinel-3B (S3B), launched successfully on 25 April 2018 and has been in commissioning phase for five months before being handed over to Eumetsat for routine operations.

Last month Eumetsat announced the release of S3B Sea and Land Surface Temperature Radiometer (SLSTR) data and… it is now available for online visualization in the S3View portal (https://s3view.oceandatalab.com), only a few hours after they have been acquired by the satellite!

Select SLSTR products from both Sentinel-3A and Sentinel-3B and enjoy a daily global coverage of Earth observation data by the Sentinel-3 twins!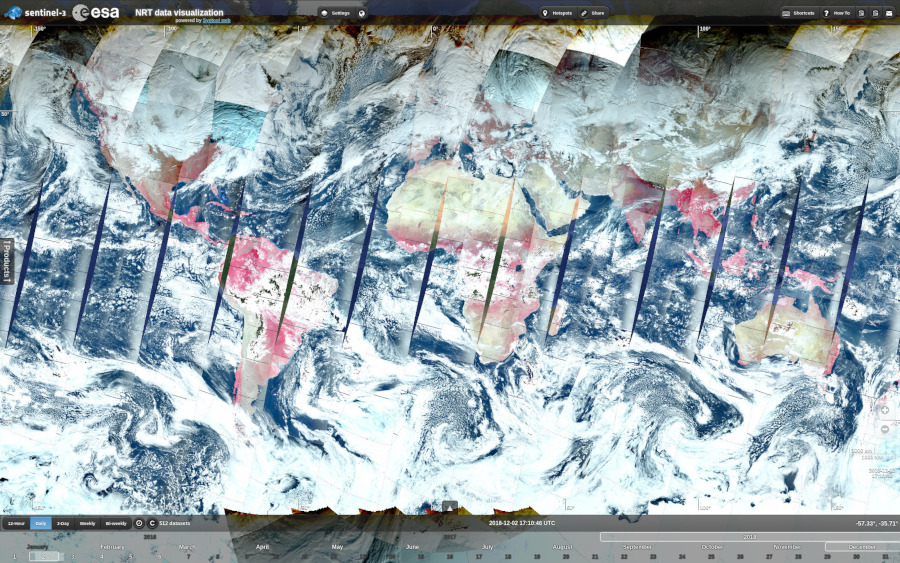 Sentinel-3 twins SLSTR RGB false color (Daily):
https://odl.bzh/D7_qGxP6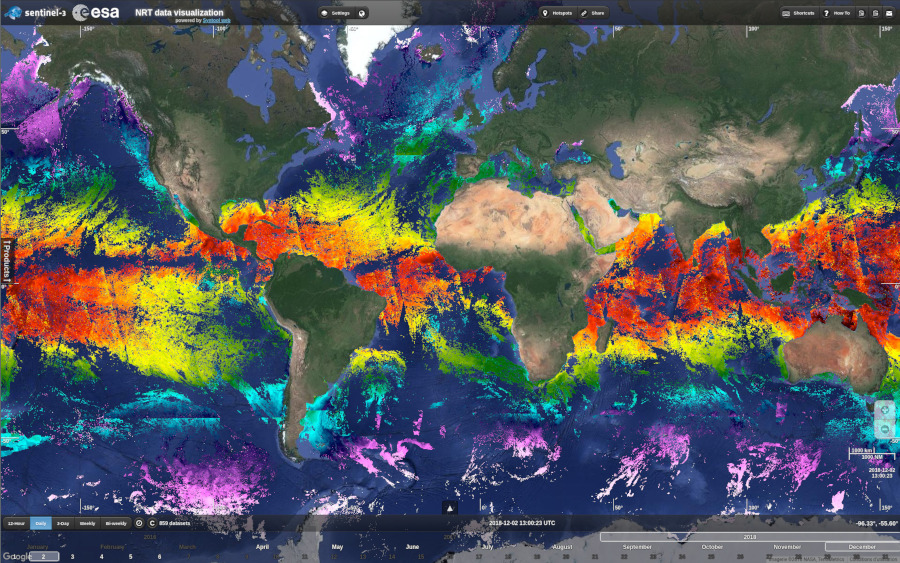 Sentinel-3 twins SLSTR SST (Daily):
https://odl.bzh/xDG9EJw-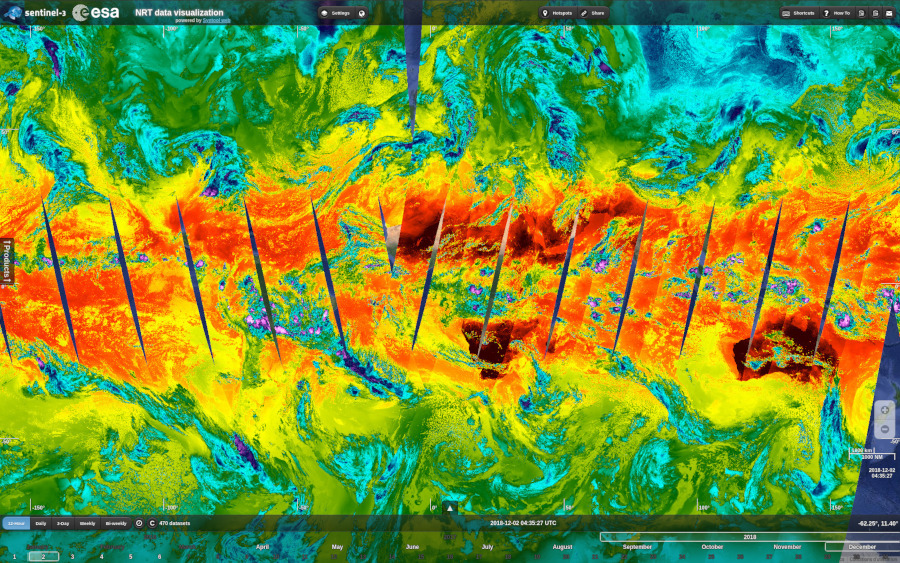 Sentinel-3 twins SLSTR InfraRed 12μm (12 Hours):
https://odl.bzh/wczsfu_U